Five months ago I was bored out of my mind at work.  Then I started a new position while taking on a separate additional responsibility and maintaining another (street outreach, womp womp) and now I am busy all the time and never bored.   So that is mostly why this blog hasn't been updated.  The other reason is books.   Maybe this will change. Maybe. 
"Ohio really did go to President Obama last night. And he really did win. And he..."
– Rachel Maddow, saying what every Democrat has been trying to tell every Republican. (via bowsic) Amen. (via section9) Rachel Maddow, another voice of reason. (via jennyjennybobenny)
2 tags
5 tags
Pennsylvania is still spending taxpayer money on ads about a law that is not applicable to this election.  So, not a good use of money — something we can agree on regardless of political beliefs, right?  Commonwealth Court won't stop state ads on voter ID (Pittsburgh Post-Gazette) You can call Governor Corbett's office at 717.787.2500 or leave him a note via his website 
2 tags
2 tags
7 tags
The National Women's History Project has reprinted Bertha Boye's beautiful "Votes for Women" poster to honor the 100th anniversary of women winning the right to vote in California. On October 10, 1911, California became the sixth state where women could vote equally with men, nine years before the 19th Amendment enfranchised women nationally. Created by artist Bertha Margaret Boye...
2 tags
6 tags
""No one approached us about this," said Mr. McMahon, whose agency..."
– Dirt pile signals eviction for 16 homeless by Jon Schmitz, Pittsburgh Post-Gazette  That's my boss!  For the last 3.5 years that I have supervised our street outreach individuals have lived in these compartments (colloquially known as the apartments) - some have left them a mess, a few have...
4 tags
"The mothers said that my vegetables were clearly not homegrown and organic and..."
– God, I love advice columns
7 tags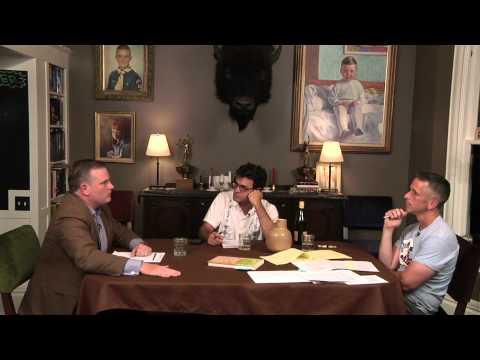 Anonymous asked: "If she has dementia, then what does it matter how long you take?" this from a social worker. how respectable.
4 tags
Doctors caught in the abortion wars →
The antiabortion movement is increasingly targeting doctors — and a few partisan physicians are lending it a hand BY IRIN CARMON Most such cases are complicated and uncertain. "How confident do you have to be that a woman is going to die?" says Greene. "What if there would be complete loss of renal function – does that not merit consideration? What if a woman is going to go blind if...
7 tags
With Ryan's Ascent, A Few Thoughts On... →
Some linguistic background on entitlements by Geoff Nunberg 
me at trader joe's yesterday
I was standing in line at Trader Joe's, 8: 30-ish AM. I have a cart half-filled with groceries.
Lady: Do you mind if I get in front of you, I only have a few things (points to grocery basket filled with a few things)
Me: [following a long, hard stare] FINE.
Lady: [clearly noticing my irritation] I have someone with dementia sitting in my car right now, so I need to be quick
.....
What I wanted to say: If she has dementia, then what does it matter how long you take?
4 tags
Another complaint about the PA welfare department. My client got a letter in the mail stating that she needed to call his/her caseworker.  It listed first initial, last name of this case worker and his phone number.  So I called that number. Which was actually the number for the main office.  After I navigated the menu and spoke to someone and let her know I was trying to reach X. XXXXX she said...
3 tags
5 tags
to the welfare office, I go.
Recently I had to take a trip to a Department of Public Welfare Office.   Before I went, I spent an absurdly long time on the phone trying to figure out which office I needed to go to.  Different offices serve different zip codes and despite the technological advances everywhere, that information is not online.  So first I called the DPW helpline.  A message told me that there was a high call...
4 tags
4 tags
4 tags
4 tags
3 tags
3 tags
2 tags
Long-troubled area undergoing a renaissance →
I work in this neighborhood and I'm crossing my fingers a coffee shop will materialize in the near future. 
3 tags
8 tags
Things I Read & Found Interesting
Liz's mom posted this article by a Dr. - its about responsibility, not just as a professional but as a member of society.  It was great and I won't lie, I cried when I read it.  Philly is outlawing feeding individuals who are homeless in public spaces.  I do that twice a week here in Pittsburgh and can't help but roll my eyes at the arguments for the ban.  Its not about helping...
3 tags
2 tags
4 tags
3 tags
fiction
I have fiction problems - work seems like just something I need to do in order to help me get some hands on more fiction (pass the time, pay for the books). An e-book I'd been waiting, fourth in a series of eleven, became available last night and I "started" it around 11pm.  "I'm just going to read for a little bit, until I reach plot point X" but that was a...
5 tags
5 tags
2 tags
"That's the worst thing about being poor, having to answer people's..."
– This is a quote from a fictional character in a book I'm reading but I hope it is based on a legitimate experience—it has to be, it rings so true. 
5 tags
7 tags
Worth Sharing: Some Stuff I Found Interesting
Another Freakonomics bit (though, not on Marketplace) about using peer pressure and shame to get people to do the right thing.  YES.  I think everyone read Ezra Klein's piece in the New Yorker about the perplexing phenomenon of politicians totally changing course on policy, using the Affordable Health Care Act as example, but if you haven't, you should.  (In other news, I finally got...
4 tags
7 tags
Worth Sharing: Some Stuff I Found Interesting
This article written by two economists about the death penalty—whether it legitimately deters murder/violent crime and whether its worth its price tag.  Jonah Lehrer wrote about cognitive bias in smart folks and humbled just about everyone.  Alternet presented five "Stand Your Ground" cases that are just as upsetting as the Trayvon Martin case.  In brighter news, a man who shot...
4 tags
4 tags
4 tags